April 2016
Friday 1st April | Saturday 30th May
Dublin: One City, One Book is an award-winning Dublin City Council initiative, led by Dublin City Public Libraries, which encourages everyone to read a book connected with the capital city during the month of April every year.
Friday 8th April | Sunday 10th April
Dublin Circus Festival will bring a full weekend of incredible indoor and outdoor shows along with a variety of publicly accessible circus workshops and training space. Taking place on 8th – 10th April it is open to all as no previous experience in circus is required to attend. The Dublin Circus Festival has something for everyone. Open to all members of the public, young and old alike, from workshops to shows you will undoubtedly be left inspired and amazed.
Friday 15th April | Sunday 17th April
There's something for everyone in West Waterford at the 2015 Festival of Food! Centred in the seaside town of Dungarvan, this festival continues to grow as more and more food producers and lovers of food get involved. Enjoy tasting great food, hearing great stories and meeting great people!
Saturday 16th April | Sunday 17th July
EVA International is Ireland's Biennial of Contemporary Art. Every two years EVA International works with guest curators to create a 12-week programme of exhibitions and events that engage with the people and city of Limerick, Ireland. Since its foundation in 1977, EVA International has worked with some of the world's leading artists and curators, bringing outstanding exhibitions to audiences on the west coast of Ireland. Artists' projects are selected through an international open and invited call for proposals and exhibitions take place in both gallery and non-gallery spaces.
Friday 22nd April | Monday 25th April
From 22-25 April, Kilfenora will stage its 8th annual music festival, a series commenced in 2009 with the 100th anniversary of the Kilfenora Céilí Band. As usual, it will feature great concerts, great céilís and great pub sessions.
Tuesday 26th April | Saturday 30th April
The Punchestown Irish National Hunt Festival (23rd – 27th April) is no ordinary day out at the races. Spanning five days, you get a combination of thrilling race action along with live entertainment, delicious food and drink, fun for the family, dazzling glamour or casual comfort.
A highlight of the Irish sporting calendar, each day is packed with treats for race fans and when you're fancy a break you can check out the live entertainment. The main stage is the key focus of the entertainment programme with excellent live music, children's entertainment, fashion shows, best dressed finals and expert betting panels. As you make your way around the racecourse and through the many restaurants and bars you will come across live street theatre with jugglers, stilt walkers and mime artists.
Wednesday 27th April | Sunday 1st May
Cork International Choral Festival is held annually over the four days preceding the first Monday in May in Cork's City Hall (capacity 1,000) – one of the most attractive and acoustically superb venues in Ireland. It is one of Europe's premier international choral festivals and is noted for its high competitive standards, excellent organisation, and the friendliness of its welcome. Each year some of the finest amateur international choirs are selected to compete for the prestigious Fleischmann International Trophy.
Overall the Festival attracts some 5000 participants. The festival continues to ensure that choral music, representative of many historical and cultural traditions, is brought to the people of Cork and the many visitors who travel to the city for the event.
Thursday 28th April | Monday 2nd May
Féile na Bealtaine Music & Arts Festival takes place every May Bank Holiday. Dingle, Co Kerry. 28th April – 2nd May 2016.
Friday 29th April | Sunday 1st May
A Festival of all things Father Ted. Daytime entertainment and craic for all the family, and night-time entertainment for adults only. What to Wear?: The Burren Hub will be selling Father Ted related items all weekend (check shop window for opening times), including nuns and priests outfits,  character masks, t-shirts and other fantastic items….
Friday 29th April | Monday 2nd May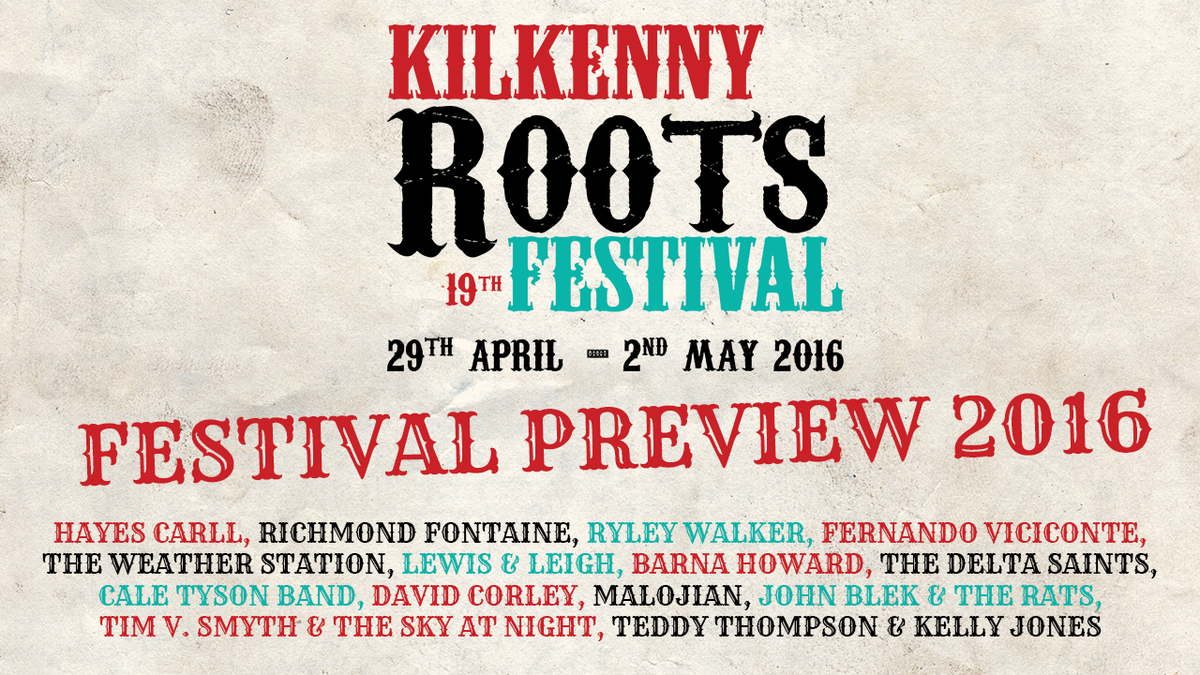 Since 1998 the festival has attracted some of the finest names in the Americana/Roots canon, including  Calexico, Giant Sand, Ryan Adams, Alejandro Escovedo, Guy Clark, Chuck Prophet, Ray LaMontagne, Richmond Fontaine, Rodney Crowell, Phosphorescent, Sturgill Simpson and  Alabama Shakes.
Audiences wind their way through the medieval streets sampling the huge range of music in the 30 plus venues, hosting over 40 Irish and international acts, with over 90 ticketed and free shows from early afternoon until late into the night.
For the last ten years Kilkenny has played host to many of the best roots-rock, alt-country and Americana acts at the magnificent Rhythm and Roots Festival…Irish Examiner
There's a mixture of old and new acts on the free pub gig trail and all styles are catered for, from swing to bluegrass, rockabilly to cajun, folk, blues and beyond…..
Friday 29th April | Sunday 1st May
The Connemara Mussel Festival offers a feast for the senses. Originally established to promote the excellence of the mussels from Killary Harbour, the festival has grown to become a celebration of local people, food, culture and heritage and is recognised as the premier food event for Connemara attracting visitors from near and far.